User Interface¶
This section introduces the Kdenlive user interface (UI), explains the various elements, icons and buttons, the menu options, the default keyboard shortcuts that can speed up your editing work, and how you can customize the layout to fit your specific post-production workflow.
After starting Kdenlive the window should look similar to the image below. Kdenlive's user interface is consistent across all platforms, so it doesn't matter whether your operating system is Linux, Windows or MacOS. Of course, icons and text look different.
Kdenlive's user interface is separated into four main parts:
[A] The Workspace with the various widgets that can be arranged to your needs. See the Menu d'affichage and Organisations des espaces de travail for more details.
[B] The Menu Bar with the Menu and list of Organisations des espaces de travail.
[C] The Barres d'outils below the menu bar and above the Frise chronologique.
[D] The Barre d'état at the bottom of the screen.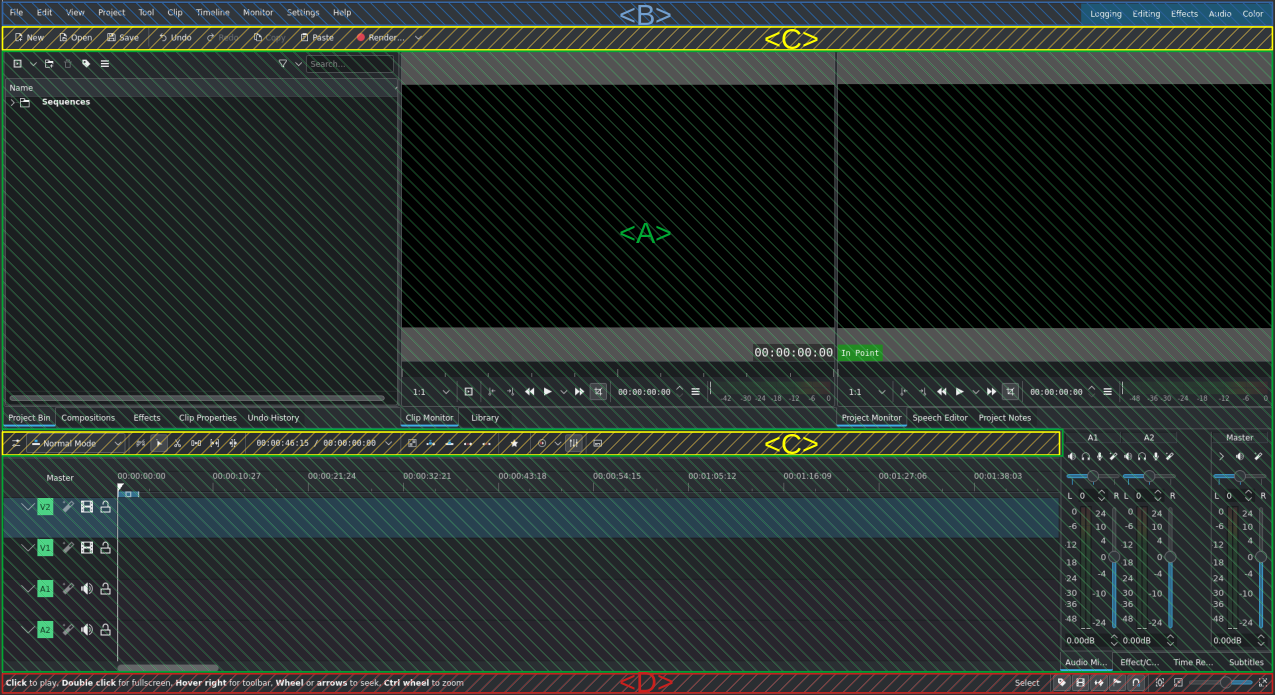 Workspaces
The Workspace model follows the video editing workflow and can be adapted to your individual style and preferences. By default, Kdenlive starts with the Editing workspace model that looks like this: