Obscure¶

Description
Hide a region of the clip by pixelizing it (obscure). The effect's pixelization cannot be adjusted and may therefore not work satisfactorily with all source material. Compare the Pixelize effect.
Parameters
| Parameter | Value | Description |
| --- | --- | --- |
| Size | Percentage | Determines the size of the area. Can also be changed via the rectangle's coordinates and dimensions. |
Notes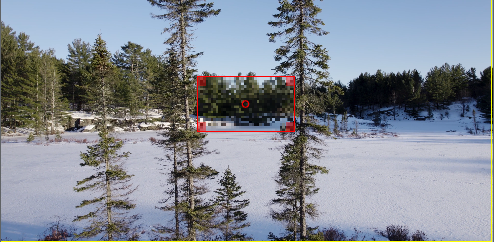 Use the handles on the red rectangle[1] in the Project Monitor to change the size: use the center handle to move the rectangle around.
---