LumaLiftGammaGain¶
This effect/filter can be used to apply lift, gain and gamma correction to luma values of the source image.
The effect has keyframes.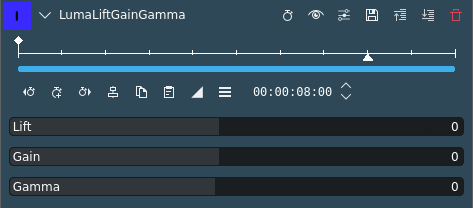 Lift - Adjusts the darker areas

Gain - Adjusts the brighter areas

Gamma - Adjusts the midtone areas
Notes
There is good section of color grading terminology available at the digital-intermediate.co.uk site.